Micro Movements:
Type Specimens for Nari Variable



This project is a part of the MFA thesis at the Maryland Institute College of Art. Mentored by Ellen Lupton, Jennifer Cole Phillips, and Elaine Lopez.





01 DOWN WITH TYPATRIARCHY


Is a set of anti—patriarchal posters that relay feminist messaging
in a fluid, expressive, and poetic way.







02 A CONVERSATION BETWEEN THE EAST AND THE WEST


Is a set of riso—printed confrontational postcards that derive its messaging
from responses to a survey of Indian women conducted in September 2019.
These are real stories of real women, that give a peak into what it means to
be a woman in India, which is often very different from the west.

Photography Credits: Dan Meyers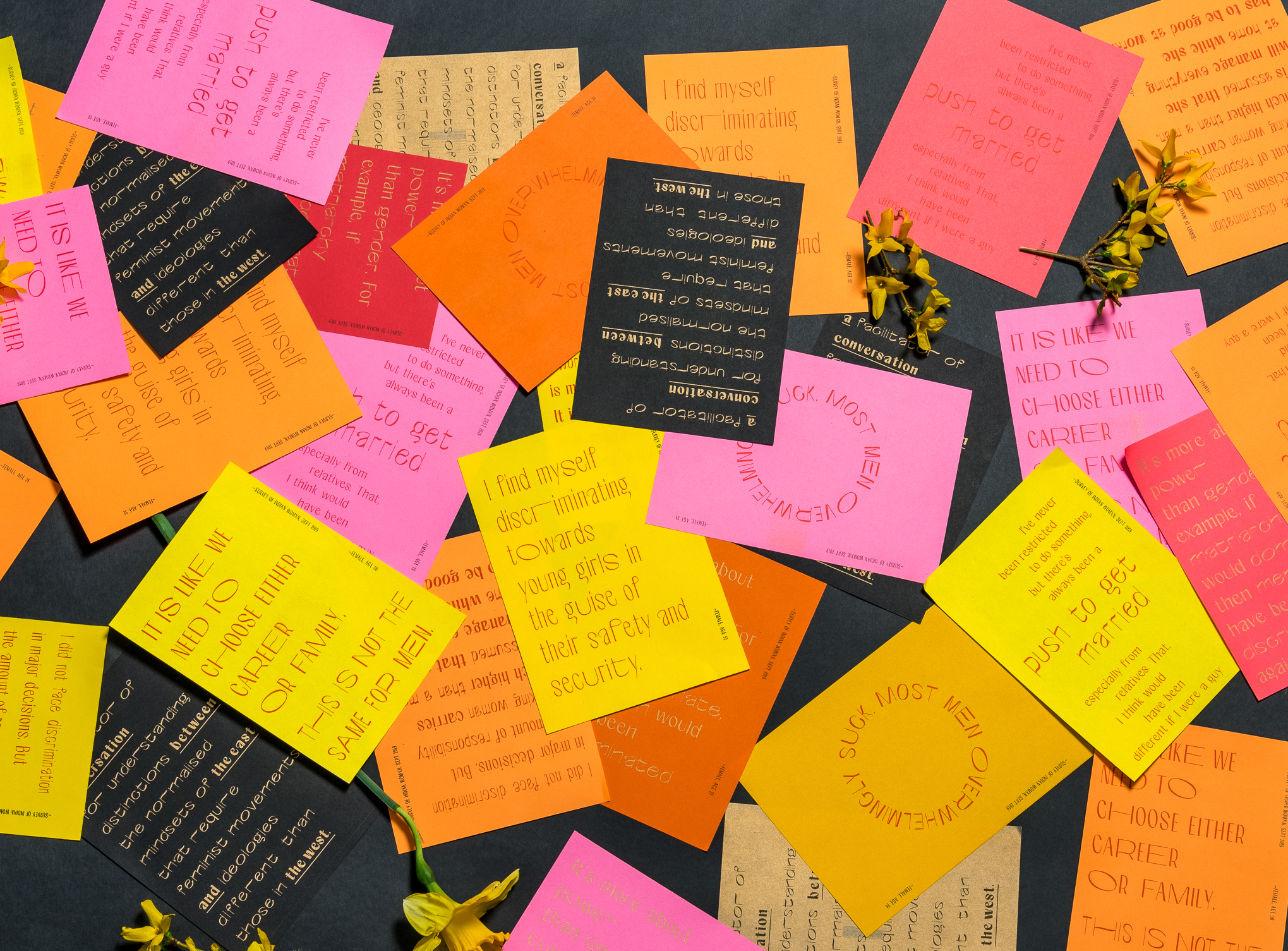 03 KUCH TOH LOG KAHENGE


Is a feminist zine, a collection of quotes from early Indian feminists.
Kuch toh log kahenge means "people will always have something to say".